Our Team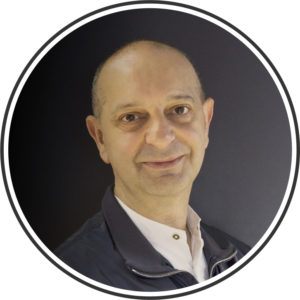 STEVE HATZELLIS
DIRECTOR
Director and lead designer at Hatz. Steve has more than 30 years practicing experience in London, Sydney and Melbourne. He has an extensive portfolio of built projects across multiple sectors. Steve designs with vision and sensitivity to the brief and context. At Hatz, Steve leads the teams to produce outcomes that are true to the company's values, philosophy and methodology.
SHENIA LAY
ARCHITECT
Shenia works closely with the Hatz team, clients, consultants and contractors to lead and coordinate projects from conception to handover. As an architect, Shenia believes that brief fulfilment, client satisfaction and the realisation of successful architecture is achieved with a continual focus on details. At Hatz, Shenia is thorough in working through the details of each design phase to ensure that the final outcome is beyond expectations.
CELINE GRUSON
PROJECT COORDINATOR
Celine has extensive work experience in
leading and coordinating commercial, educational and residential projects.
Passionate about combining architecture with design and history, Celine sees architecture as an opportunity to enhance the end user's well-being and their relationship with the built environment. At Hatz, Celine's unique skills not only identifies opportunities to do more, but also to do better.
KYLE LIU
ARCHITECTURAL GRADUATE
Kyle was educated in China, USA & Melbourne
and has a background in both
Architecture and Urban Design.
This plurality has provided him with work
experience ranging far and wide; having
worked on projects ranging from 10m2 to
3M m2 and in countries such as Australia,
China, USA, Brazil and France.
At Hatz, Kyle assists our project leaders and
brings valuable insight to our projects from
both an architectural and urban design
standpoint.